May
10
Get your copy at Student Media of George Mason University, The Hub Room 1201!
Mar
24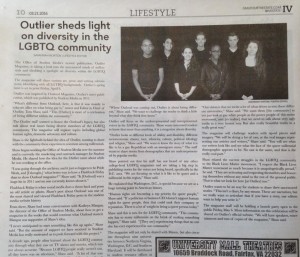 Outlier Magazine Editor-in-Chief Tom Shaw sat down with Fourth Estate Lifestyle Editor Savannah Norton to dish the tea on how Outlier is making waves while voicing stories of LGBTQ millennials.
Read the full article by Fourth Estate.
Mar
20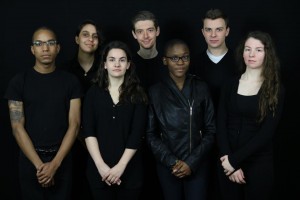 Outlier Magazine has held the first of many photo-shoots featuring our contributors and editorial staff. Many thanks to the work of Staff Photographer Batel Yona and Photo Editor Devin Stewart.
Batel Photography: https://www.facebook.com/batelphotography
Mar
17
Outloud Magazine is our predecessor magazine published by Student Media of George Mason University. She is the visually-striking elder sister of Outlier Magazine, and given the cultural climate of her time, she is very much a "coming out" and coming of age magazine.
We, the Editorial staff of Outlier, are inspired by this magazine. Pushing the envelope even further, Outlier will explore matters of global human rights, domestic advocacy, and culture at the intersection of diversity within our community.
Please enjoy this online edition of Outloud Magazine, and keep your eyes peeled for your copy of the Spring 2016 issue of Outlier Magazine.